Velis cruises to reelection to state Senate in 2nd Hampden and Hampshire District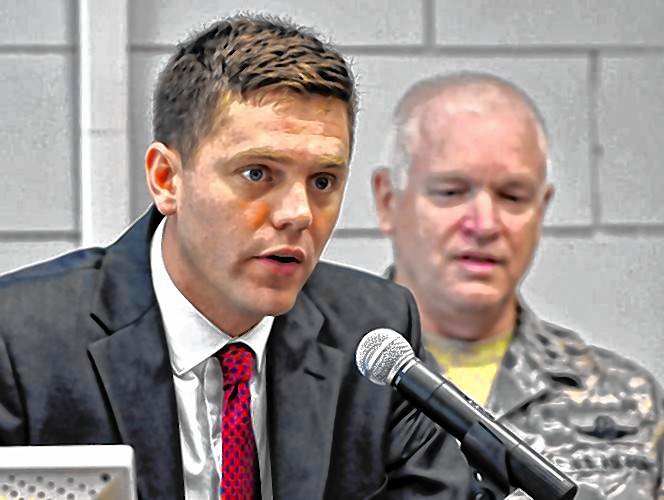 (Daily Hampshire Gazette) Knocking on thousands of doors throughout the 2nd Hampden and Hampshire District during his election campaign paid off for incumbent Democratic state Sen. John Velis, who won reelection Tuesday over Agawam City Councilor and Republican challenger Cecilia Calabrese.
"I'm just so humbled by the result. To me, more so than anything, I think it's a validation that that hard work pays off," Velis said.
Velis received 36,492 votes to Calabrese's 19,151.
His legislative district spans Agawam, Easthampton, Holyoke, Montgomery, Russell, Southampton, West Springfield, Westfield and a few precincts in Chicopee.
He said that one of the things he's learned during the campaign is that having conversations with people — whether they're a Democrat, a Republican or an independent — is a key component to a winning campaign.
Velis was first elected to the state Senate in a special election in May 2020 to represent the 2nd Hampden and Hampshire District, and was reelected in November of 2020 to serve a full term.
Before his role in the Senate, he served as a representative for the 4th Hampden District in the state House of Representatives.
Reflecting on his previous term, Velis, a veteran and a major in the U.S. Army Reserve, said he was particularly proud of the SPEED Act, which was signed into law by Gov. Charlie Baker at the end of October. He also noted that much of this past term was defined by the events at the Holyoke Soldiers' Home and being involved in crafting legislation that resulted in concrete plans for a new long-term care facility for veterans.
"This is the most pro-veteran and pro-veterans family bill that Massachusetts has passed in 100 years," said Velis, who chairs the Joint Committee on Veterans and Federal Affairs. "Being a veteran and someone who is still serving, I'm very proud of what we were able to accomplish there."
Moving forward, Velis has his sights set on workforce development issues of staffing and supply shortages and seeing if there is a way to respond to the challenges legislatively. To help replace much of the retiring baby boomer workforce, he said the state needs to do a better job at preparing students for the next century workforce and encouraging technical and vocational education.
Velis also hopes to be able to weigh in on substance use disorders and the mental health crisis affecting the state. In many instances, the two are co-occurring disorders, he said.
"We've got a mental health crisis in Massachusetts, and it involves our kids … it doesn't discriminate based on race, gender, or anything. We've got a lot of people with substance use disorders out there right now, and we need to get our hands around how we can help more people," he said.
"There's just so many people with pain out there and we just need to do a better job meeting people where they are with prevention, treatment, and harm reduction. It's the biggest crisis nobody is talking about."